Brazo de medicion 3D modelo ACE 7 Ejes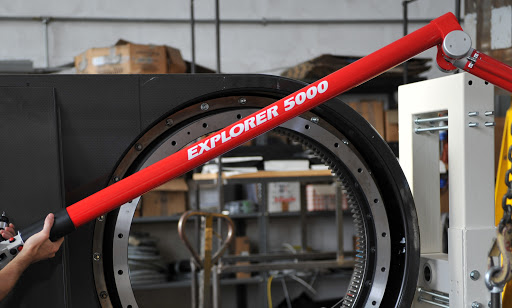 El nuevo brazo de medición 3D SPACE esta pensado para la medición junto los cabezales laser NIKON o los mas baratos PTack, sus 7 ejes, bateria, regulacion de temperatura y sistema de conexion sin cables como bluetooth o WIFI, hacen a este brazo de medición el sistema portatil definitivo.
SPACE3D es el instrumento ideal para la digitalización, la ingeniería inversa y aplicaciones de metrología
SPACE3D permite la calibración de larga duración gracias a la estructura de fibra de carbono, y el diseño de la estructura ligera y resistente
.
SPACE3D es el producto ideal para adquirir trayectorias, creación de prototipos, procesos industriales donde se requiere la inspección tridimensional.
SPACE3D está integrada en muchos programas como el Rhinoceros, Delcam Power Inspect, Metrolog, Alphacam, CAPPS-NT, ARCOy muchos otros. Consulte la sección "Integración" de este sitio web para ver la lista completa.
SPACE3D comunincate con el PC a través del cable USB o una conexión inalámbrica. Los puntos se recogen a través de la sonda intercambiable o pedal.
EXPLORER – Measurement Arm

EXPLORER when you need to measure a large volume! The unique portable arm available in the worldwide market with a measuring range of 5.0m, 7.0m up to 9.0m!
The result of a great experience in large volume metrology of TOMELLERI ENGINEERING S.r.L.
This is the product you need when other equipment cannot reach that large size with such incredible accuracy performance.
It's the perfect equipment for touch probe inspection of large parts, where you need to "explore" big parts with great flexibility. When your part to inspect is big and heavy, don't move it, take the EXPLORER arm on it and get your measures done quickly.
EXPLORER is standard equipped with electromagnetic brake on the second axis, which allow the operator to lock the second axis at required height and use the arm safely and comfortably.
It's also suitable with Laser Forks for pipe inspection, our all standard accessories line, and Laser Scanners for point cloud inspection or Reverse-engineering.
The largest portable measurement up to 9.0m of measuring range, all within incredible accuracy of 0.1mm per point on the measuring volume.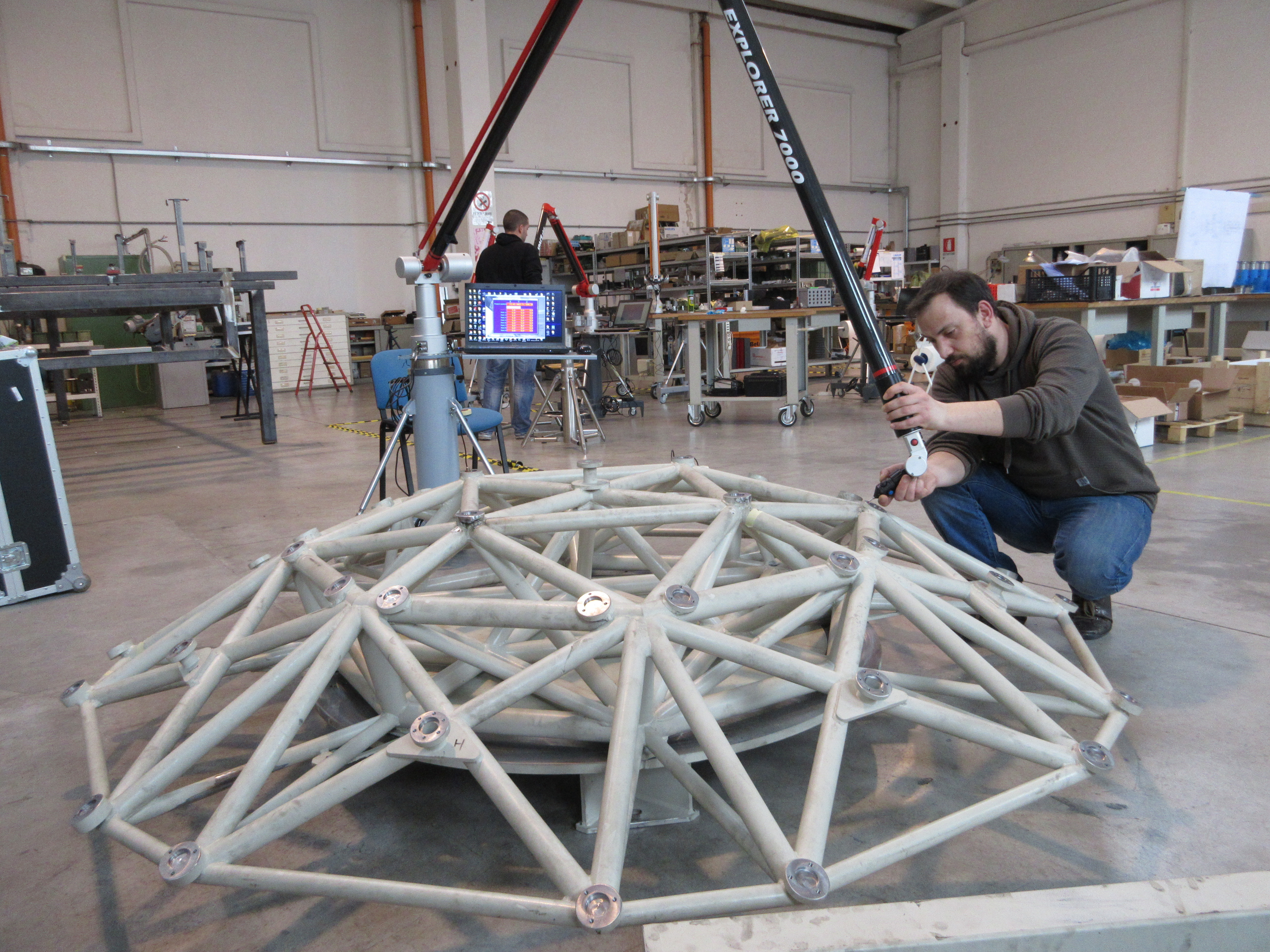 SPACE Explorer
Measuring
range
Volumetric
accuracy*
Point
Repeatability*
Weight
(Kg)
SPACE EXPLORER series (6 and 7 axes arm) – all values in mm – *=2 sigma error
EXPLORER 5.0 – 6 axes
5000mm
0,065
0,038
12,5
EXPLORER 7.0 – 6 axes
7000mm
0,080
0,048
14,0
EXPLORER 9.0 – 6 axes
9000mm
0,150
0,075
16,5
EXPLORER 5.0 – 7 axes
5000mm
0,075
0,050
13,5
EXPLORER 7.0 – 7 axes
7000mm
0,090
0,060
15,0
EXPLORER 9.0 – 7 axes
9000mm
0,170
0,090
17,5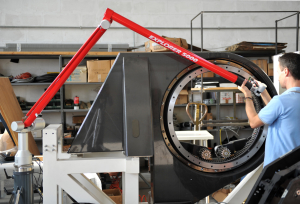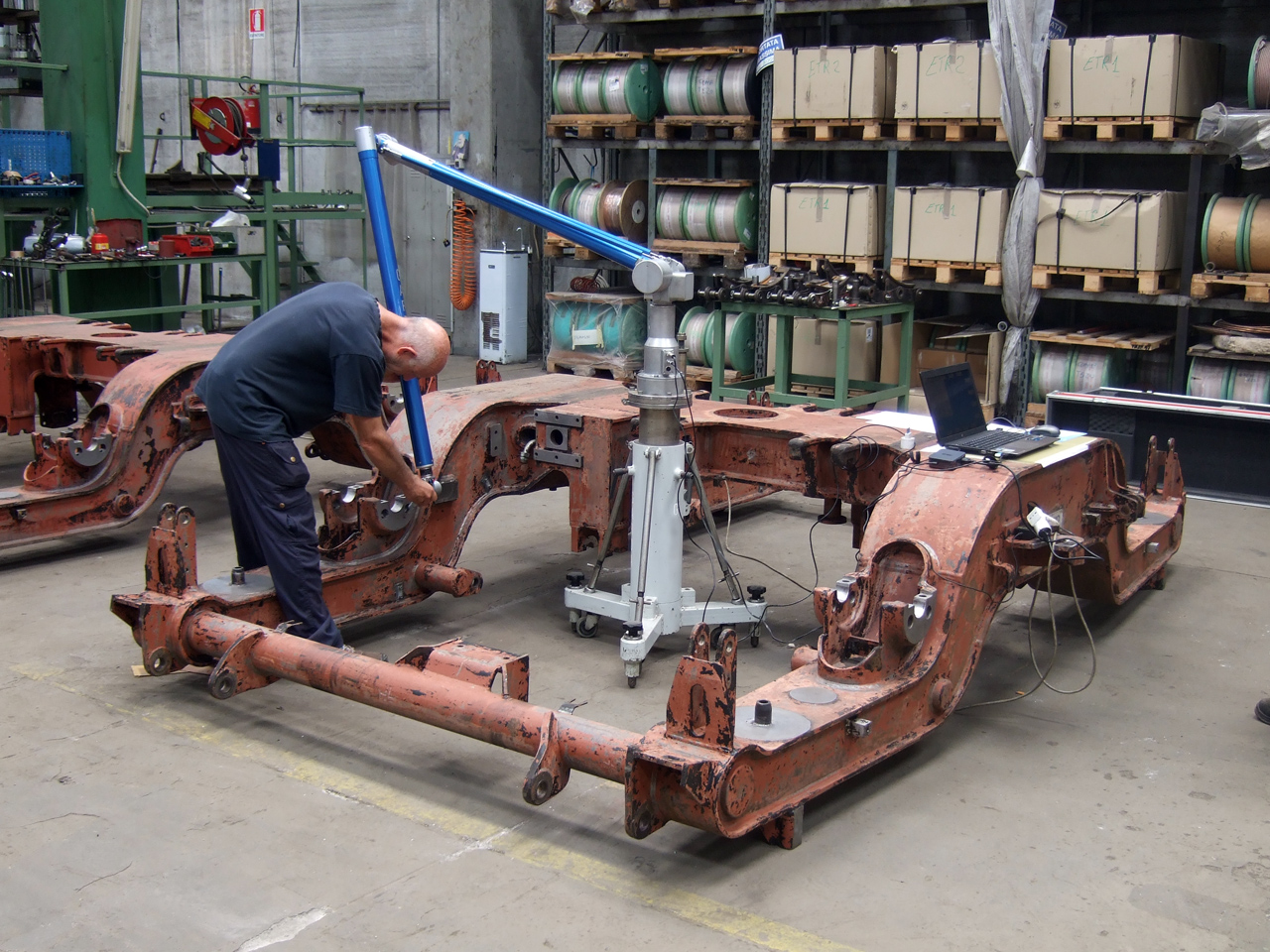 ---
Ready to start the innovation?
Buy now
Preguntas y respuestas
FAQ